It's the moment you thought would never come – you're about to settle that injury claim. It might be a work injury, an auto accident, or maybe even both (you know you can have both, right?). Are you prepared to enter one of the most important negotiations of your life? Hopefully this 10-minute read will give you additional tools to maximize your case.
Give the adjuster or opposing counsel needed materials well in advance.
This is particularly relevant if you have a mediation scheduled, or you're in a claim where the defense doesn't know as much about your treatment and injuries, which is common in a personal injury, civil claim.
Settlement talks are not something you spring on each other. Injury negotiations are about information exchange, and you have to help the adjuster justify to their supervisor why they should give you (a lot of) money. That's not something you can just ambush them with.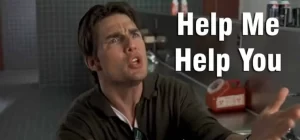 Don't hold back your "Ace in the Hole."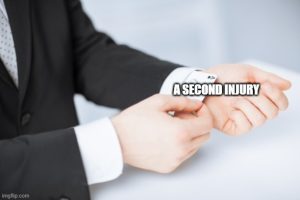 Perhaps this is a controversial stance, because even as a new lawyer I was taught to keep back a zinger for the negotiation in order to seal the deal. But let me explain why this is a bad idea.
By and large, claim agents are creating their reserves (a.k.a. their budget) for your case throughout its lifecycle. If you drop a bomb at the end on them, they haven't accounted for it and it'll be tough to get that extra money. It may get them to settle your claim, but you won't add value to it on the back end. Put it all out there from the start.
Hyper aggression will usually net you less money.
Picture this: you're angry at the way you've been treated by an insurance company. You've had all you can take, so you decide to hire an attorney. At that point, you'd love nothing better than to stick it to them.
After poking around, one attorney catches your eye… the combative type. "Yes…" you think as you laugh manically. Before you know it, you've handed the claim keys over to this attorney to let them do their thing.
It's possible they'll get you that cash you want, but not very likely. Why? Because people like relatable, kind human beings. You catch more flies with honey than vinegar.
How often do those "Karens" or "Kens" get what they want? It's even worse in injury law because both sides have reputations and will often dig their heels in the moment they see that combative attorney enter an appearance.
Be like Tom Hanks in the cashier scene of You've Got Mail… it works.
The negotiation starts well before the settlement offer is sent.
I used to play competitive card games and there was this saying that "you've already won or lost the tournament by the time it starts."
Basically, this means the prep work is more important than playing the game, and I think that largely holds true.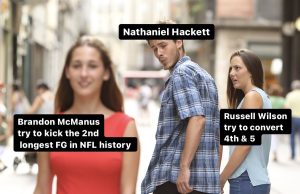 Think about the 2022 Denver Broncos season, which was the first time Nathanial Hackett was a head coach in the NFL. Those wounds are still probably fresh Bronco fans… apologies.
However, it was obvious that lack of preparation played a huge roll in that abysmal season. Poor clock management, questionable late-game play calls… the list goes on, unlike Nathaniel's tenure in Denver.
Your claim is much the same. A classic misfire we see with pro se folks (those who are self-represented) is not getting all the injuries listed and addressed in the medical records, even if they spoke with providers about them throughout their care. If it's not on paper, you're going to have a really tough time getting compensated for it. By the time you're at the end of the case, it's too late.
Understand the value of your claim.
I often hear clients say "I'd like to walk away with X amount of money after this claim." When I ask them where they got that figure from, they never have a basis for it.
I then usually bring up this basic comparison of selling a Geo Metro on Craigslist. Yes, that's a dated reference… but it reminds me of this hilarious Simpsons scene and sparks a bit of joy. It's the little things in life, right?
Now, back to the Geo… which was a very cheap car for you young kids out there. If I tried to sell you a beat-up Geo for $100,000, you'd likely not even engage with me. Even at $50,000, you probably laugh me out of the room.
It's nice to walk away with big, round numbers – I get it. But you have to know how much things are worth in a claim, and it's very specific to a) that type of law and b) the case-specific facts. Just because Jenny's on TV talking about $2.5 million or Billy down the street got $15k for his leg injury doesn't mean you'll get that much – or for that matter, that low of a figure either. PI and WC values vary widely, and a number of other factors such as future maintenance care are important variables.
Don't represent yourself.
Oh great… here we go. You knew I'd get to this.
Actually, on some claims you're right – you probably don't need an attorney. However, how do you know if it's that's the situation you find yourself in?
First, remember that there are firms like ours that do free consultations, so there's no harm in chatting with an attorney. If you've made it this far in the article, you're the kind of person that sees value in doing a little legwork, and a consultation is no different. We work on a contingency fee basis as well, so it's not like we're taking cases just to rack up billable hours.
There's a misconception that settlement value is the same in the end anyway, so why would you share it with an attorney? Besides the fact handing over your claims management to a professional has real sanity value, settling a case without a lawyer doesn't mean you made more in the end.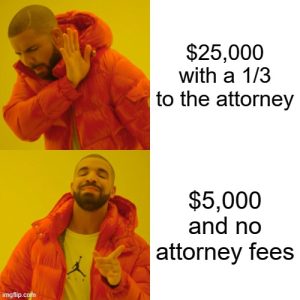 We're all free to make our own decisions at the end of the day, so even if you go at it alone, we wish you the best. A rising tide lifts all boats, so your awesome settlement helps all of us. However, if you'd like to know more or have some other questions about your claim, please give us a call.